The Brazilian Butt Lift has become one of the most popular cosmetic procedures for patients who aren't satisfied by or unhappy with a small, sunken or flat buttock. At Montilla Plastic Surgery, we carefully discuss your personal beauty and body goals to curate the ideal Brazilian butt lift treatment plan for you, helping you easily achieve a fuller, rounder and more aesthetically pleasing rear end — all to your specifications.
What is a Brazilian butt lift?
The Brazilian butt lift is a procedure in which unwanted fat tissues are transferred from different parts of your body into your buttocks to make them appear larger, fuller, and more curvaceous. The Brazilian butt lift treatment starts with liposuction to extract healthy fat tissues from other parts of your body, such as the thighs or stomach. Once extracted, the fat tissues are purified and strategically placed into the buttocks for a lifted, rounder and more full appearance. You'll notice the procedure's results immediately, but the final results will continue to unveil itself over the course of approximately one year.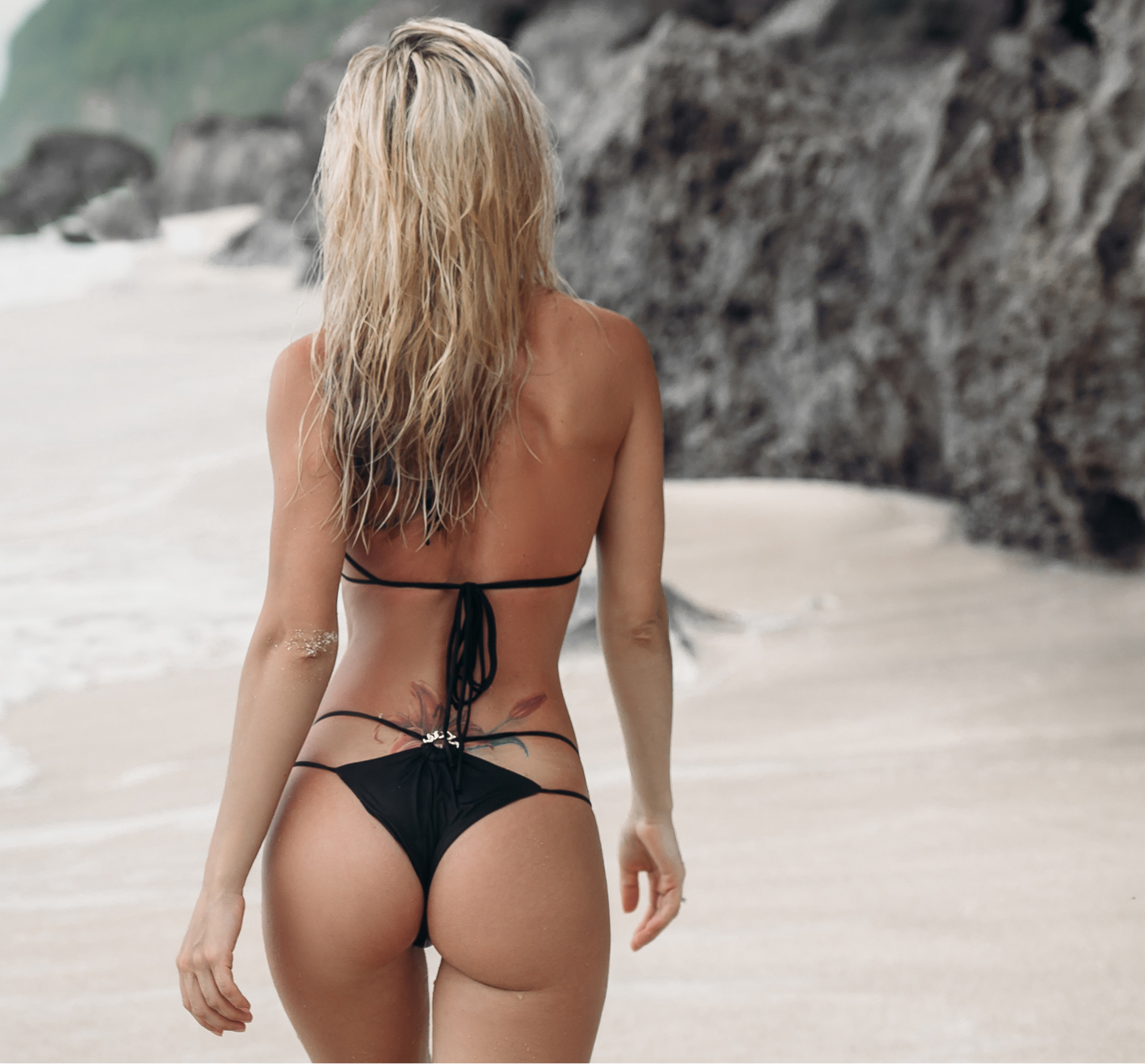 Am I a suitable candidate for

a Brazilian butt lift?
You're a suitable candidate for a Brazilian butt lift if you're in relatively good health, have healthy body weight and have unwanted fat tissues that can be extracted during liposuction. Sagging or flat buttocks that you'd love to transform and enhance is another plus. This procedure isn't suitable for patients who lack excess fat tissues in other parts of their body or whose overall health is badly compromised. During your initial consultation, Dr. Montilla will examine your body to determine if you're a suitable candidate.
What are the benefits

of a Brazilian butt lift?
Natural-looking results because it uses your body's fat tissues instead of foreign substances
Provides full-body contouring by removing excess fat tissues from other parts of your body.
Negligible risk of your body rejecting the fat tissues
Gives your buttocks an instant lift
Minimal risk of any complications
Perkier, fuller, and more rounded buttock shape
What happens before the

Brazilian butt lift procedure?

During your initial consultation, one of Boston's premiere plastic surgeons, Richard Montilla, MD, will examine your body and curate the ideal treatment plan for you. He will also advise you to stop taking certain medications approximately two weeks before the procedure, and to cease smoking at least four weeks pre-op. You will be advised not to eat or drink anything for eight hours before the procedure. These and more pre-op guidelines will be given to you in your initial consultation and you'll have the opportunity to get answered any questions you may have.
What happens during the
Brazilian butt lift procedure?
Liposuction is the first stage of the Brazilian butt lift. Dr. Montilla will apply local anesthesia to the targeted region and create small incisions. He will insert a cannula through the incision to break up the fat tissues and vacuum them out of the body. The extracted fat tissues will be purified and prepared for injection into the buttocks. Finally, the purified fat tissues will be strategically injected in different parts of your buttocks to enhance their volume, shape and beauty.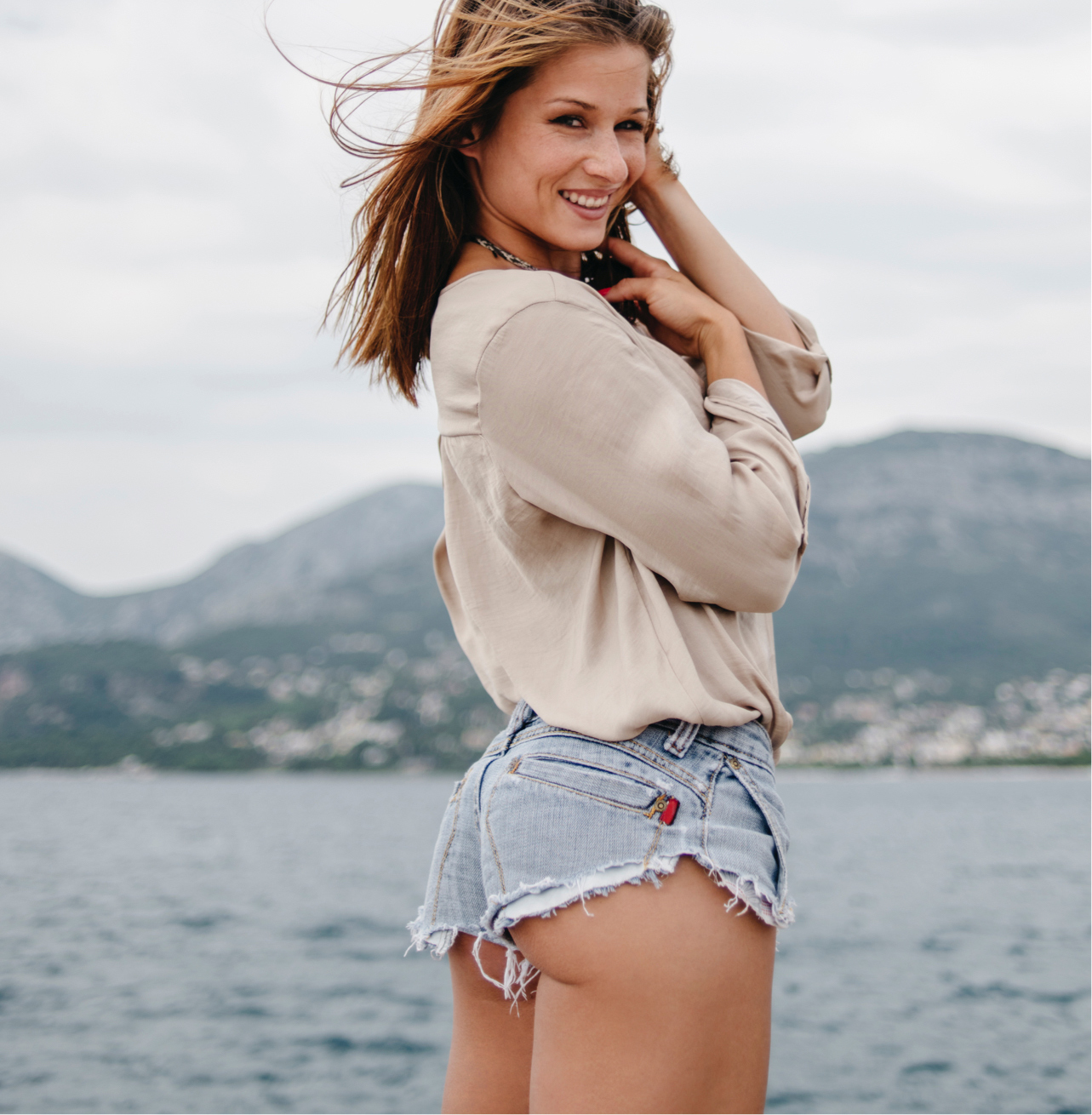 What is recovery from
Brazilian butt lift like?
You can expect swelling and bruising immediately after the procedure. You will be advised to avoid sitting or placing pressure on your butt, even while sleeping. If sitting is unavoidable, you'll be advised to sit on soft cushions to minimize pressure on the fat grafts. Lymphatic drainage massage is recommended to patients after a Brazilian butt lift procedure to reduce swelling, reduce the risk of post-op infections, and improve cosmetic results. You should rest for about one week and can gradually resume normal activities after two weeks.
You may continue seeing changes for up to one year after the treatment, and you should expect 40% to 80% fat reabsorption. However, the cosmetic doctor will have accounted for possible reabsorption during the procedure, so your buttocks will look curvaceous despite the reabsorption.
Why choose Montilla Plastic Surgery
for a Brazilian butt lift?
Richard Montilla, MD, is a board-certified plastic surgeon who carefully examines your body type and discusses your expectations to curate the ideal butt lift treatment plan. He provides an overview of the procedure, so you know exactly what to expect. For cosmetic and safety purposes, Dr. Montilla only proceeds with treatments for which you're ideally suited. His thousands of satisfied patients are a testament to his caring, careful and expert work with a personal touch.