When it comes to visible, unsightly scars, Dr. Richard Montilla provides treatment with advanced scar correction. When such a scar is affecting your confidence and quality of life, it is imperative you seek treatment from the expertly trained and compassionate Dr. Montilla. He will perform a full assessment of your scar and recommend the proper procedure to provide relief and some of the best results in scar revision Boston has to offer.
Types

of Scars

At Montilla Plastic Surgery, we are equipped to treat a broad spectrum of scars, including:
Acne scars:

If you have had severe acne breakouts in your younger years, it can leave your skin with telltale signs. The skin can appear pitted or with "icepick" scars. Other types of acne scars include "boxcar" scars, rolling scars, or hypertrophic and keloid scars. Each of these can be appropriately treated to result in smoother skin.

Surgical scars:

In some cases, patients have undergone surgery that didn't heal in an ideal fashion. This is likely due to a functional surgery, in which the surgeon was primarily concerned with repairing a critical area of the body. In this case, Dr. Montilla can provide treatment to improve the appearance.

Keloid scars:

In some cases, a person's body simply heals a wound in a certain way. Keloid scars occur when the body produces too much collagen, which causes an unsightly, raised scar that expands beyond the injury itself.

Contracture scars:

These scars are typically caused by burns, leaving the skin contracted in an immovable position. With advanced contracture scar treatment, Dr. Montilla can restore range of motion, as well as appearance.

Hypertrophic scars:

These are red, raised scars that pose a harsh cosmetic appearance. Dr. Montilla can reduce the appearance of such scars, improving your quality of life and your confidence.
Surgical

Scar Revision

At Montilla Plastic Surgery in Greater Boston Area and Worcester, Dr. Montilla may choose to perform surgery in order to correct your scar. In such cases, the scar tissue is removed, and a skin flap from another part of the body is used to create a smoother, more seamless appearance in the skin. In some cases, a full skin graft may be necessary, which utilizes the graft's blood supply—as opposed to simply using superficial skin tissue.
If you qualify, we may simply use lasers to treat your scar appearance. As an example, CO2 skin resurfacing can improve skin texture as well as pigmentation, making the scar less visible. This method can also be used on the face to smooth the facial skin affected by acne scars.
Scar Treatment
with Dermal Fillers
As the mildest option for scar revision in Worcester, dermal fillers can be injected to smooth the appearance of pitted acne scars. Scar treatment with dermal fillers cannot be performed by any injector—they must be performed by someone deeply familiar with the dermal anatomy, such as Dr. Montilla. It is an incredibly delicate procedure, yet one that requires minimal downtime.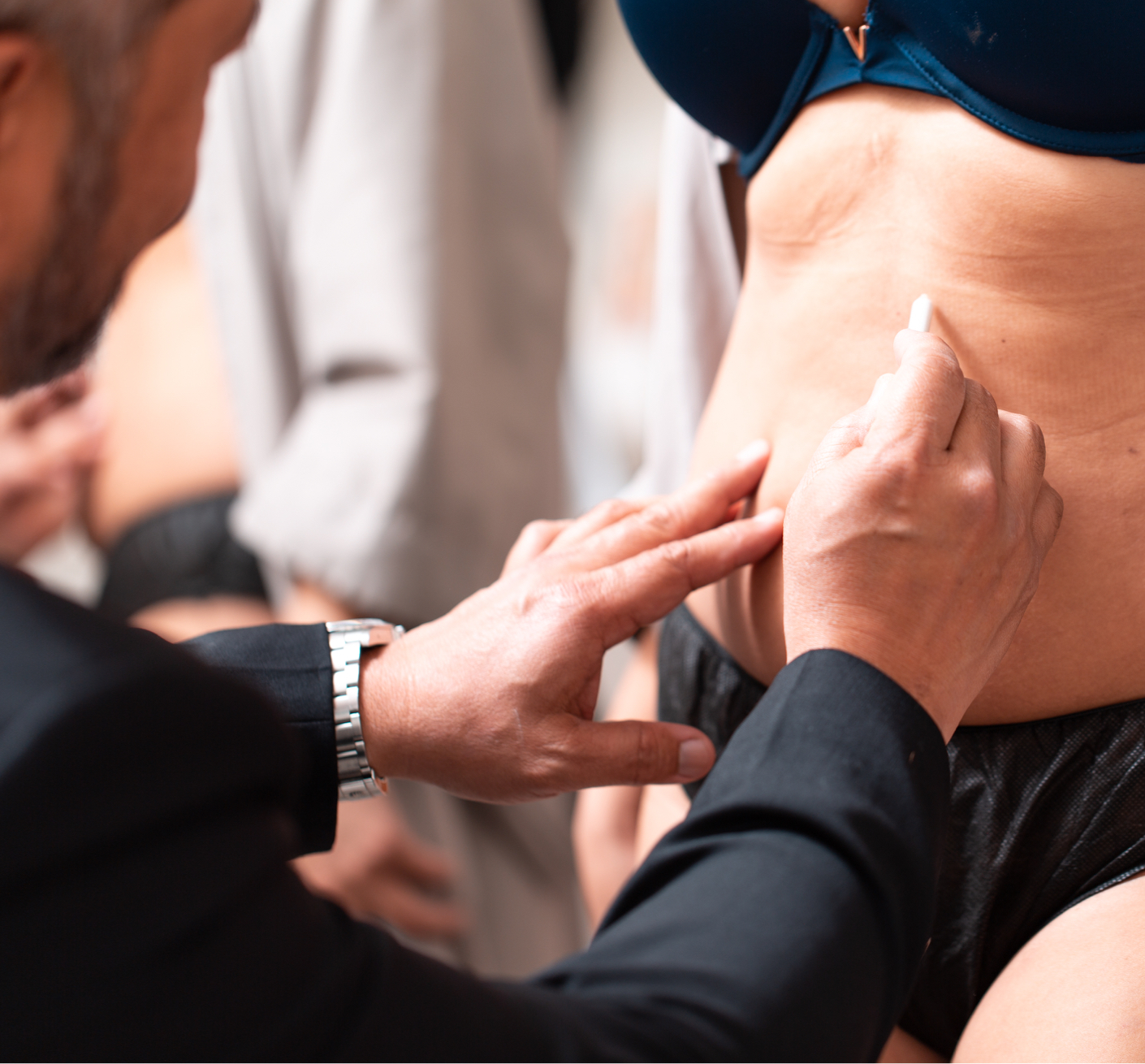 Why

Montilla

Plastic Surgery?
At Montilla Plastic Surgery in both Greater Boston Area and Worcester, our board-certified plastic surgeon Dr. Richard Montilla is thoroughly experienced in many methods of scar revision. If you have scars that create introversion or embarrassment, he can assess the scar(s) and provide insight and treatment to give you relief. After treatment with Dr. Montilla, your scars will have blended into the surrounding tissue, obscuring their appearance. When this occurs, it can drastically restore your quality of life and happiness. Please contact Montilla Plastic Surgery to schedule a consultation.