Our physical appearances have a major impact on our general mood and how we feel about ourselves. A sagging lower brow is one condition that can give us a sad or tired appearance, even if we don't feel that way at all. Over time, these signs of aging in the face eventually make us feel less positive about our looks. Not being able to express ourselves properly with our faces is a major emotional hindrance.
A brow lift procedure is designed to lift sagging brows, smoothing out forehead lines and giving the patient a more youthful, radiant look.
What is a

Brow Lift?

A brow lift, otherwise known as a forehead lift, is a cosmetic surgical treatment that is designed to elevate the eyebrows and forehead to create a more youthful and revitalized appearance. The procedure can reduce the appearance of wrinkles, lines, and sagging skin in the areas of the eyes and forehead.

During our Worcester brow lift, incisions are placed within the hairline or the crease in the upper eyelid to ensure that any future scars will be obscured from vision. Depending on the extent of work being performed and the patient's unique situation, the procedure can take two hours or longer to carry out.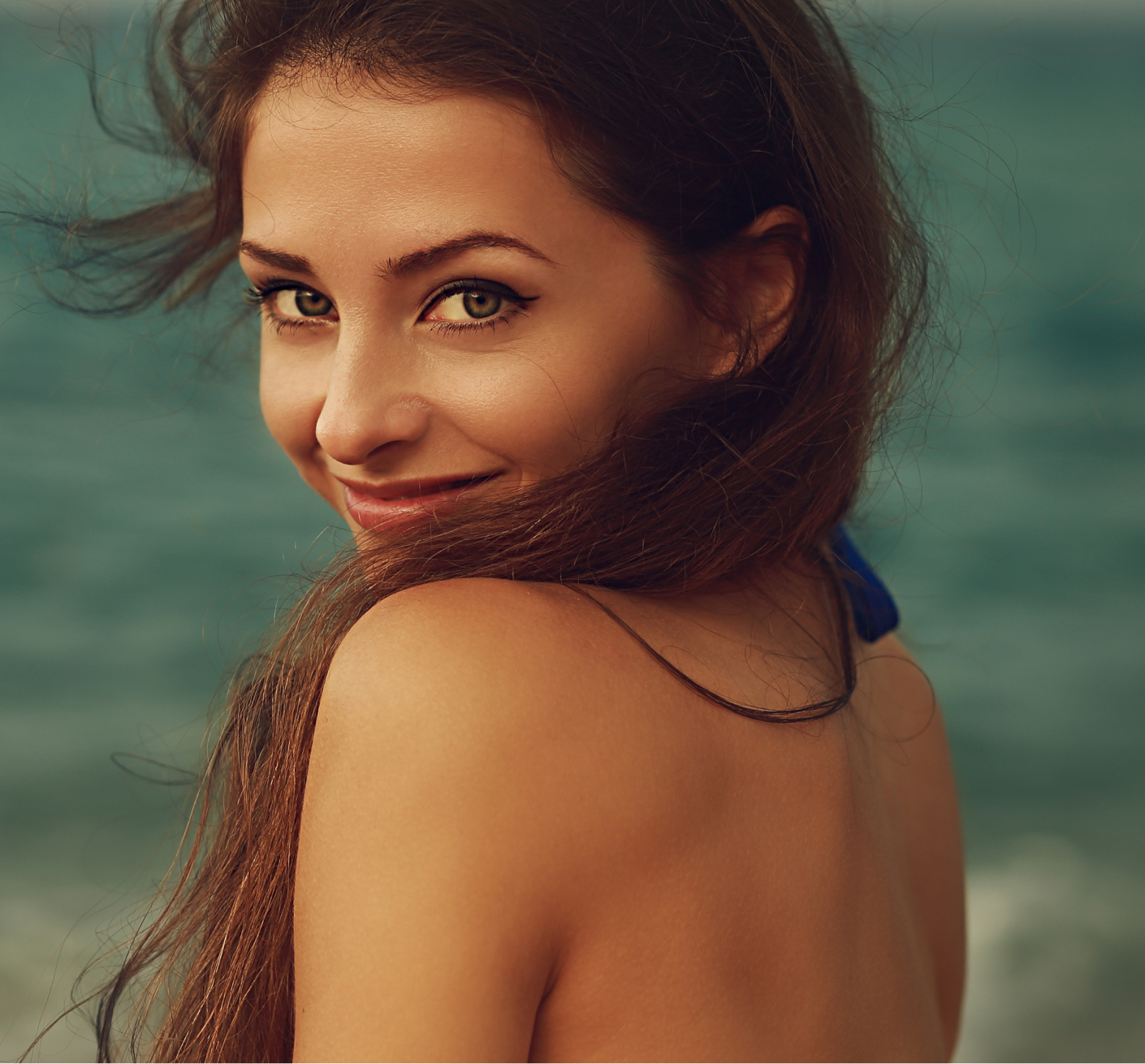 How is a Brow Lift Performed?
Based on which type of brow lift you're having, you will have your brow lift surgery under IV sedation or general anesthesia. Dr. Montilla will select an incision site depending on individual factors, such as your hairline, the degree of sagging skin, and which type of brow lift procedure is being performed. Dr. Montilla uses a variety of cutting-edge techniques, including the following:
LATERAL BROW LIFT
The lateral brow lift is best for treating crow's feet and addressing visible sagging in the outer brow. This procedure is also called a temporal browplasty. During this procedure, the incision is made within your hairline, slightly above your temples. This incision allows Dr. Montilla to address the outer sections of the brow.
TRICHOPHYTIC INCISION
This procedure is best for patients who have a lower risk of hairline recession. The trichophytic brow lift starts with an incision directly against your hairline. This provides a more dramatic lift in the brow.
---
ENDOSCOPIC FOREHEAD LIFT
This procedure includes multiple incisions beyond the hairline. Once the incisions are made, an endoscope is inserted and pushed to the eyebrow. The endoscope has a tiny camera and attached tools that Dr. Montilla will use to reposition your brow and achieve a lifted, youthful effect.
Recovery
Following a brow lift procedure in one of our Greater Boston Area locations, patients may experience certain side effects, including numbness, swelling, and discomfort. These symptoms can be mitigated with pain medications. Patients may also find it harder to make certain facial expressions. It typically takes up to 10 days for the incisions to heal. Patients should be able to start doing some light activities after just a few days. The recovery period will go on for a few weeks until the patient completely heals. It is vital that patients reduce sun exposure or wear sunscreen whenever going outside.
WHAT OTHER PROCEDURES CAN BE COMBINED WITH A BROW LIFT?
A brow lift is often combined with other procedures that complement the rejuvenating effects. Listed below are some of the more common complementary procedures Dr. Montilla performs with a brow lift:
This procedure is designed to address under-eye bags, puffiness and dark circles under the eyes. Eyelid surgery can be done on the lower or upper eyelid, or both, to rejuvenate the eye area and provide a more youthful appearance.
This procedure addresses the entire face by lifting and sculpting the facial features. During the procedure, the muscles and skin of the face and neck are tightened, and the face is "lifted" to dramatically reduce wrinkles and turn back the clock. The result is a smoother, younger-looking and significantly rejuvenated appearance.

Dermal Fillers

This non-surgical option is a common complementary treatment to enhance the effects of your brow lift. Among many other benefits and applications, dermal fillers plump and fill hollows in the face where volume has been lost, smooth away wrinkles and sculpt the jawline and cheekbones, giving you a revitalized and youthful look.

Microneedling treatments

Microneedling is also non-surgical. Minimally invasive microneedling is a skin treatment that smooths the texture of your skin, stimulates the growth of collagen, addresses pigmentation concerns, age or sun spots, renews and refreshes the skin.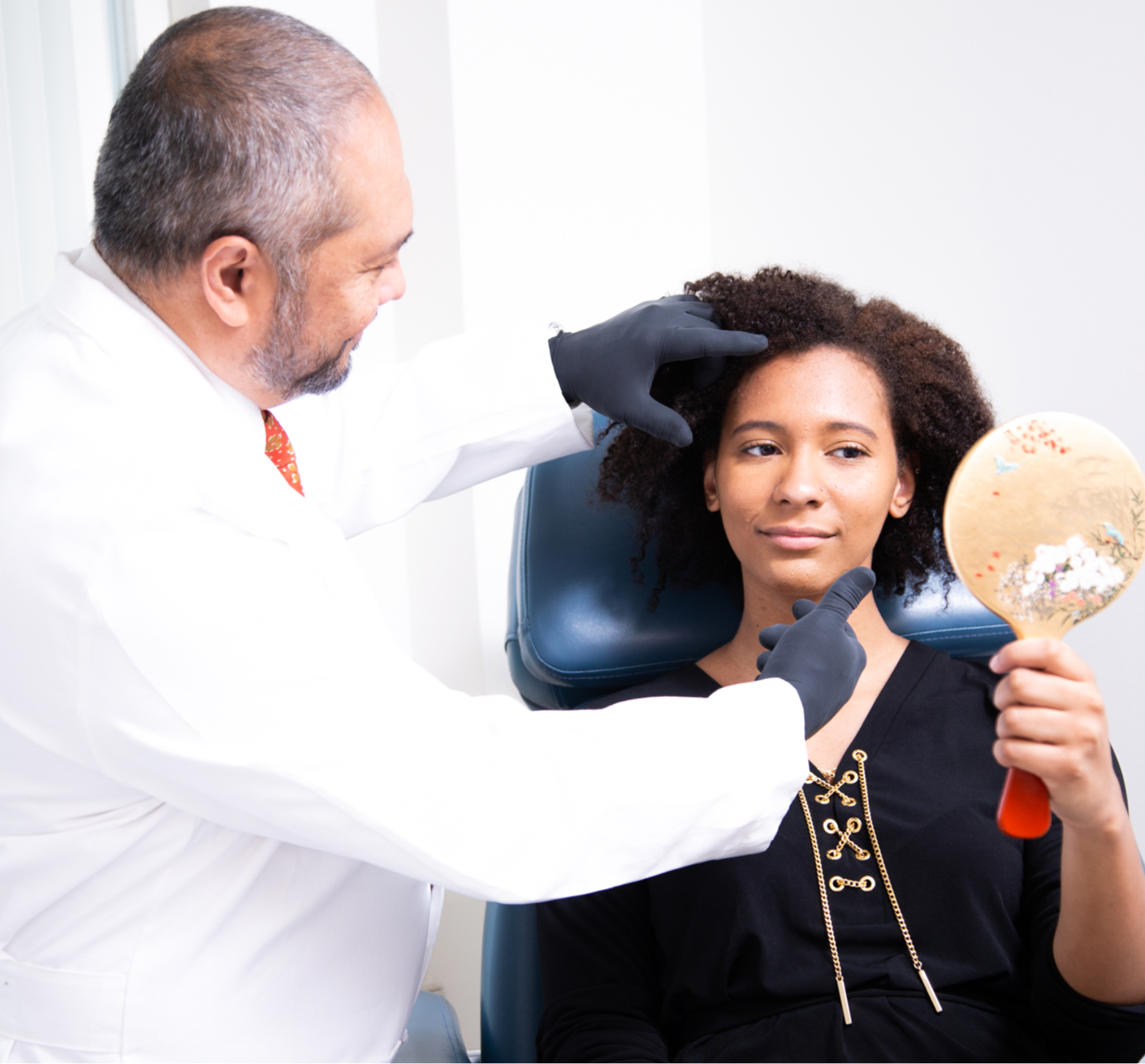 AM I A CANDIDATE FOR A BROW LIFT?
Men and women who would like to refresh and rejuvenate their brow may be ideal candidates for a brow lift procedure. Candidates should meet the following requirements:
Are generally in good health
Would like to reduce deep frown lines, a drooping brow or sagging skin on the brow
Have heavy or hooded upper eyelids
Have furrows between the brows, crow's feet and other wrinkles around the eyes
Find their resting face appears angry, tired, or unhappy, even when they are feeling fine
WHY CHOOSE DR. MONTILLA FOR YOUR BROW LIFT?
Dr. Richard Montilla is a board-certified plastic surgeon who is dedicated and committed to his patients, ensuring their experience is stellar from the day they arrive until they are fully recovered and enjoying their outstanding results.
Dr. Montilla is a surgeon who truly cares, and he uses his surgical ability and resources to help those in need for several nonprofit organizations. When it comes to your brow lift, you can rest assured you are in excellent hands. Look forward to some of the best care and finest results Worcester has to offer with Dr. Montilla.