Looking for a way to enhance your natural beauty? Daxxify may be just what you need. This innovative treatment is designed to help you achieve a more youthful, radiant appearance without invasive surgery or downtime, making it the ultimate solution for wrinkles and fine lines.
What is
Daxxify?
Daxxify is a non-surgical, minimally invasive neuromodulator designed to reduce the appearance of fine lines and wrinkles on your face. A cosmetic neuromodulator is an injectable that temporarily relaxes the muscles that cause wrinkles, such as those around the eyes and forehead. It blocks the signals from the nerves that control the muscles, causing them to relax the facial muscles that cause wrinkles, resulting in a smoother and more youthful appearance.
What sets Daxxify apart is that it's also designed to help combat the signs of aging by stimulating collagen production and tightening the skin. As you age, your skin loses collagen and elastin, leading to wrinkles and sagging skin. One of the main ingredients in Daxxify is polynucleotide (PN), which is naturally found in the body. When injected into the skin, PN helps to stimulate the production of collagen, which can help to improve skin elasticity and reduce the appearance of wrinkles.
By relaxing the muscles responsible for creating wrinkles and encouraging collagen production, Daxxify provides comprehensive facial rejuvenation not found in other injectables. This revolutionary injectable can be used to treat a variety of cosmetic concerns, including:
Forehead lines
Frown lines
Crow's feet
Bunny lines
Chin dimpling
Neck bands
One of the most significant benefits of Daxxify is that it is a non-surgical option for those who want to improve their appearance without going under the knife. This makes it an excellent choice for people looking for a quick and easy way to enhance their natural beauty.
Overall, Daxxify is a safe and effective way to improve the appearance of your skin and reduce the signs of aging for a more youthful and radiant complexion. Here are some of its many benefits:
Reduces wrinkles and fine lines for smoother and more youthful-looking skin
It contains hyaluronic acid, a natural moisturizer that helps hydrate the skin and improve its texture
Improves the appearance of crow's feet and forehead wrinkles
Enhances facial volume to avoid a hollowed-out appearance
Particularly effective for enhancing the cheeks, lips, and under-eye area
Unlike other treatments that require frequent touch-ups, Daxxify can last for up to six months
Am I a Good Candidate

for Daxxify?

Daxxify is a popular cosmetic treatment because it has been extensively tested and is considered safe for most people, helping nearly anyone achieve a more youthful and refreshed appearance. Some factors in determining if Daxxify is right for you include the following:
Daxxify is typically recommended for individuals who are over 18 years of age. While there is no upper age limit, older individuals may not see as dramatic of results as younger patients due to the natural aging process.
Daxxify suits most skin types, including oily, dry, and combination. However, discussing this with us before treatment is essential if you have extremely sensitive skin or a history of allergic reactions.
Discussing this with us before treatment is crucial if you have a history of autoimmune or blood clotting disorders or are pregnant or breastfeeding.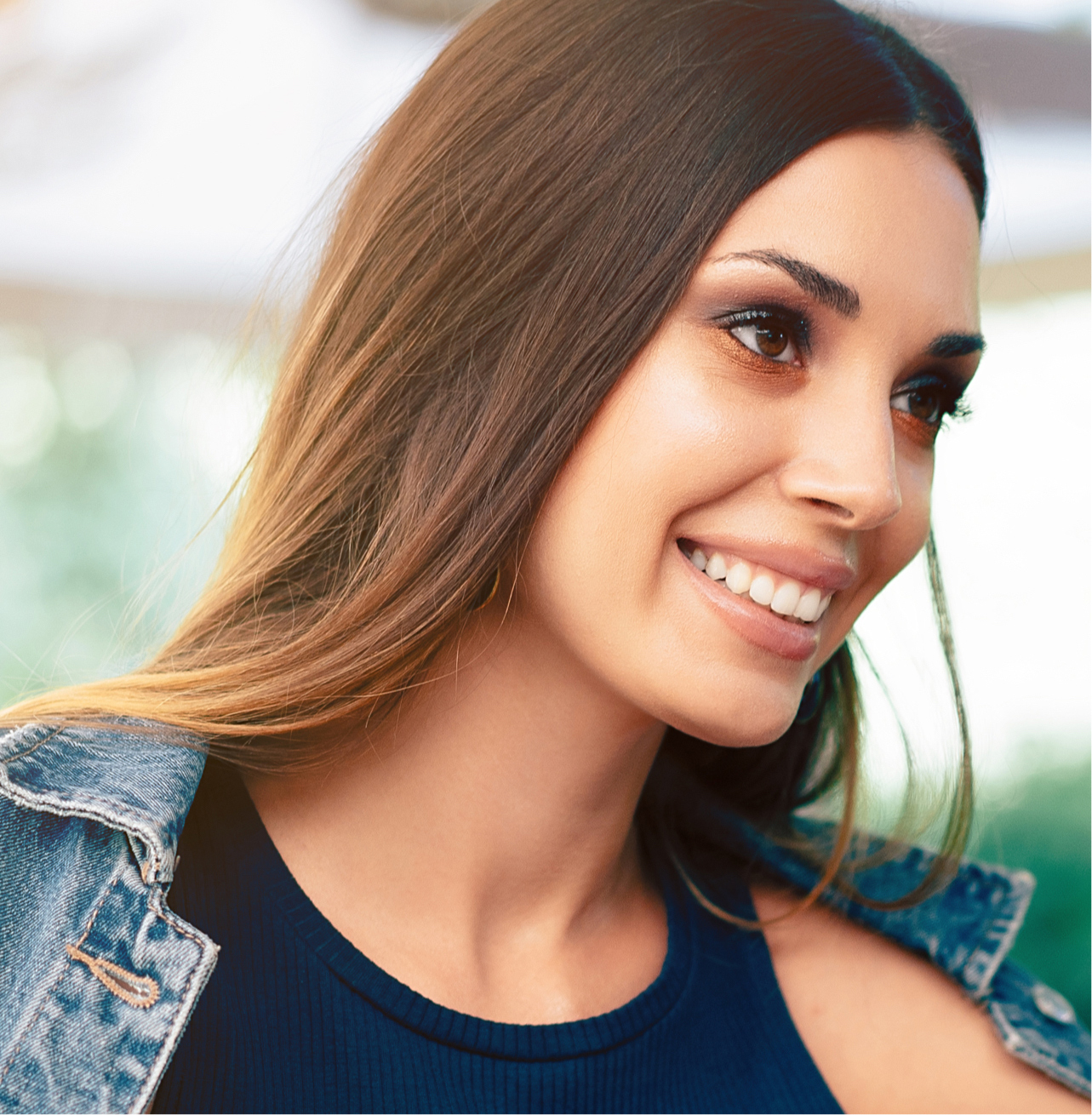 What to Expect

During a Daxxify Procedure

Before injecting, Glorianna, our board-certified Physician Assistant, will clean the injection sites and may apply a topical numbing cream to minimize discomfort. She will then prepare the Daxxify product by mixing it with a saline solution.

Glorianna injects Daxxify into the targeted areas of your face using a fine needle. This process typically takes 15-30 minutes, depending on the number of areas being treated, and is relatively painless. Most people see results within a few weeks of their first treatment, and the effects can last several months.

No downtime is required after the procedure. After the injection, you may experience some redness, swelling, and bruising at the injection sites. These side effects are typical and typically resolve within a few days. For the best results:
Avoid touching or rubbing the injection sites for at least 24 hours after the procedure
Avoid strenuous exercise and exposure to sunlight or heat for the first 24-48 hours
Apply ice packs to the treated areas to help reduce swelling
Why Choose Our MedSpa

in the Boston area for Daxxify?

Whether you're looking to reduce the appearance of wrinkles, add volume to your cheeks, or simply enhance your natural beauty, Daxxify may be the solution you've been searching for. With its natural-looking results and minimal downtime, this treatment is popular for those looking to achieve a more youthful, radiant appearance.

When you choose our medspa for Daxxify, your care is in the hands of our board-certified Physician Assistant, Glorianna. She assists Dr. Montilla in and out of the operating room and does injectables and lasers for skin rejuvenation and resurfacing. Her goal is to help you feel comfortable and beautiful with a natural aesthetic.

So why wait? Schedule your consultation today and discover the benefits of Daxxify for yourself.