At Montilla Plastic Surgery, your wellbeing and satisfaction are our top concerns. From scheduling to post-patient care, our dedicated team strives to exceed your expectations. Trust us to provide a relaxed and confident experience, prioritizing your comfort and confidentiality throughout your journey.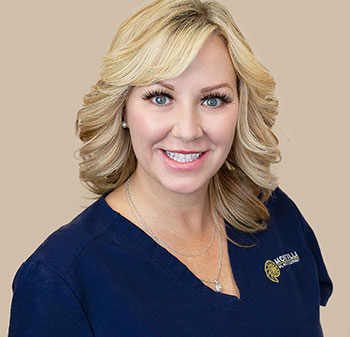 Sarah
Sarah is our patient care coordinator, medical assistant and laser technician. She assists Dr. Montilla in the operating room with blepharoplasty, revision rhinoplasty, and excisions. She is also proud to offer laser tattoo removal with the PicoSure by Cynosure, which it the gold standard for tattoo removal.
With over 17 years of clinical and hospital experience, Sarah brings a wealth of knowledge to her role as a laser specialist. Her degree in Human Services and Rehabilitation further enhances her ability to connect with patients on a deeper level. Sarah is dedicated to making patients feel comfortable and confident throughout their medical or cosmetic procedures.
When she's not delivering top-notch laser treatments or assisting in the operating room, Sarah finds joy in spending quality time with her family and beloved granddaughter. You'll often find her hiking and biking, enjoying the great outdoors and creating lasting memories with her loved ones.
"I am excited to learn the various procedures and surgeries that Dr. Montilla performs and would love one day to accompany him on his many mission trips," said Sarah.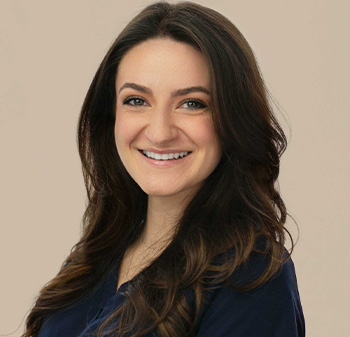 Glorianna
Glorianna is a board certified Physician Assistant. She is local to the Worcester area as a graduate of Holy Cross and MCPHS. Glorianna assists Dr. Montilla in and out of the operating room by providing excellent patient care and making sure your personal needs are met. Glorianna also does injectables such as Botox, Xeomin, Dysport, RHA, Restylane, Juvederm, Belotero, P-shots, O-shots and lasers for skin rejuvenation and resurfacing. Her goal is to help you feel comfortable and beautiful with a natural aesthetic. In her spare time, she enjoys surrounding herself with friends and family, hiking, and experiencing new adventures.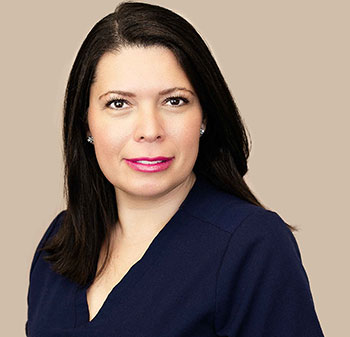 Gisele
Gisele is our medical aesthetician and loves everything aesthetic. She has been an aesthetician for several years and she has a special, gentle touch that patients love. Gisele is always eager to add to her repertoire to enhance beauty and to help patients feel their best.
"Anytime I have a chance to go to an aesthetic meeting, I go so that I can bring the most current and cutting edge practices back to my clients. I especially love to give Hydrafacials because clients can see immediate results," says Gisele.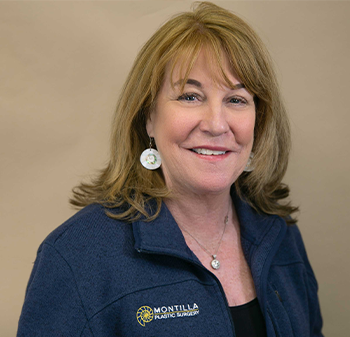 Dori
With over 20 years of experience as a medical secretary, Dori is dedicated to providing patients with an exceptional experience when they call the office or book appointments. Her warm and compassionate demeanor ensures that every patient feels valued and supported. In addition to her administrative role, Dori also assists Dr. Montilla during minor surgeries, contributing to the seamless operation of the practice.
As a familiar face on Martha's Vineyard, Dori's presence brings an added level of comfort to the office. Many patients already know her, fostering a sense of familiarity and trust. When she's not at work, Dori loves playing tennis and boating adventures with her family, making the most of the island's natural beauty.
"I am so excited about all of the new products, procedures, and services available at Montilla Plastic Surgery. All of our patients will be thrilled and excited too," said Dori.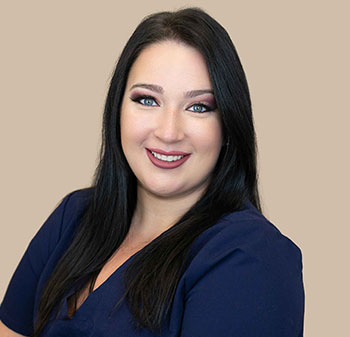 Heather
Is our second-year gap student who is aspiring to go to medical school. She is the right-hand person of Dr. Montilla and is his medical assistant. She works enthusiastically to make every step of our patient's experience as smooth as possible. When she is not travelling from location to location with Dr. Montilla, she enjoys spending time with her dog, Mufasa, going to concerts and traveling.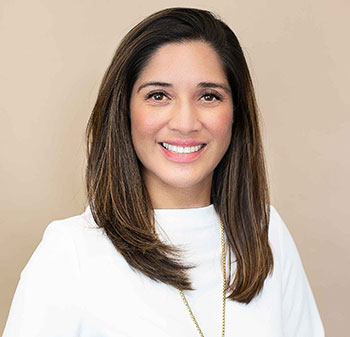 Bernadette
With grace and compassion, Bernadette plays a pivotal role in ensuring a positive experience for both patients and staff at Montilla Plastic Surgery. She possesses a unique ability to connect with individuals, fostering a welcoming and knowledgeable environment that instills confidence in everyone involved.
Passionate about enhancing the patient experience, Bernadette is particularly excited about the latest additions to our services. She played a key role in introducing the newly acquired Hydrafacial and spa services to our Worcester office, and she can't wait to share these innovative treatments with our valued patients. Bernadette's enthusiasm ensures that you'll be well-informed and eager to explore these exciting offerings.
"From cosmetic surgery and breast augmentation to skin cancer surgery, complex wound surgery, and abdominal wall reconstruction, we are sincerely thankful to our patients for trusting us with their care and recommending our services to friends and family," said Bernadette.
When she's not overseeing operations at Martha's Vineyard Hospital in Oak Bluff or St. Vincent's Hospital in Worcester, she finds fulfillment in dedicating her time to volunteer on medical mission trips.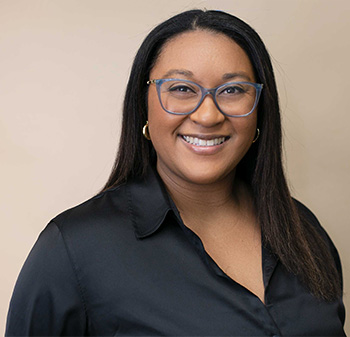 Kadijah
Kadijah is our receptionist at our Worcester office. She is currently studying Elementary Education at Quinsigamond Community College. In her spare time she enjoys taking weekend trips to Cape Cod, reading and spending time with family.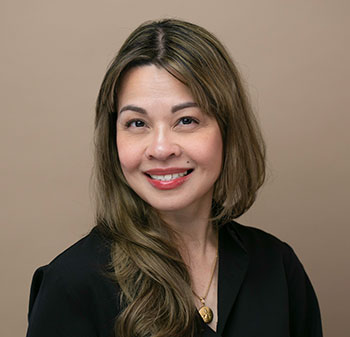 Roselle
Roselle is part of our Administrative Assistant. She studied Interior Design at the Philippine School of Interior Design and is always making sure that our clinic/office is always looking its best. In her spare time, she likes to shop, binge watch TV shows and feed her backyard animals.