Juvederm
While Dr. Montilla performs the full spectrum of plastic surgery procedures, our practice also includes a bevy of non-surgical procedures. The ever-popular Juvederm injectable is one of the foremost non-surgical procedures that can provide patients with life-changing treatment. With several variants to choose from, Juvederm offers a panoply of rejuvenating options for our patients.
How Does
Juvéderm Work?
Juvederm uses hyaluronic acid, a substance that occurs naturally in all mammals. This substance hydrates and adds volume to the skin. When properly applied, Juvederm smooths wrinkles and folds, such as the nasolabial folds (smile lines) and so-called parentheses lines around the mouth. Juvederm can be used to plump the entire mouth area, providing a more youthful appearance.
Another procedure Juvederm is used for is the non-surgical rhinoplasty. If you're looking for a non-invasive route to a nose job, Juvederm is a great option.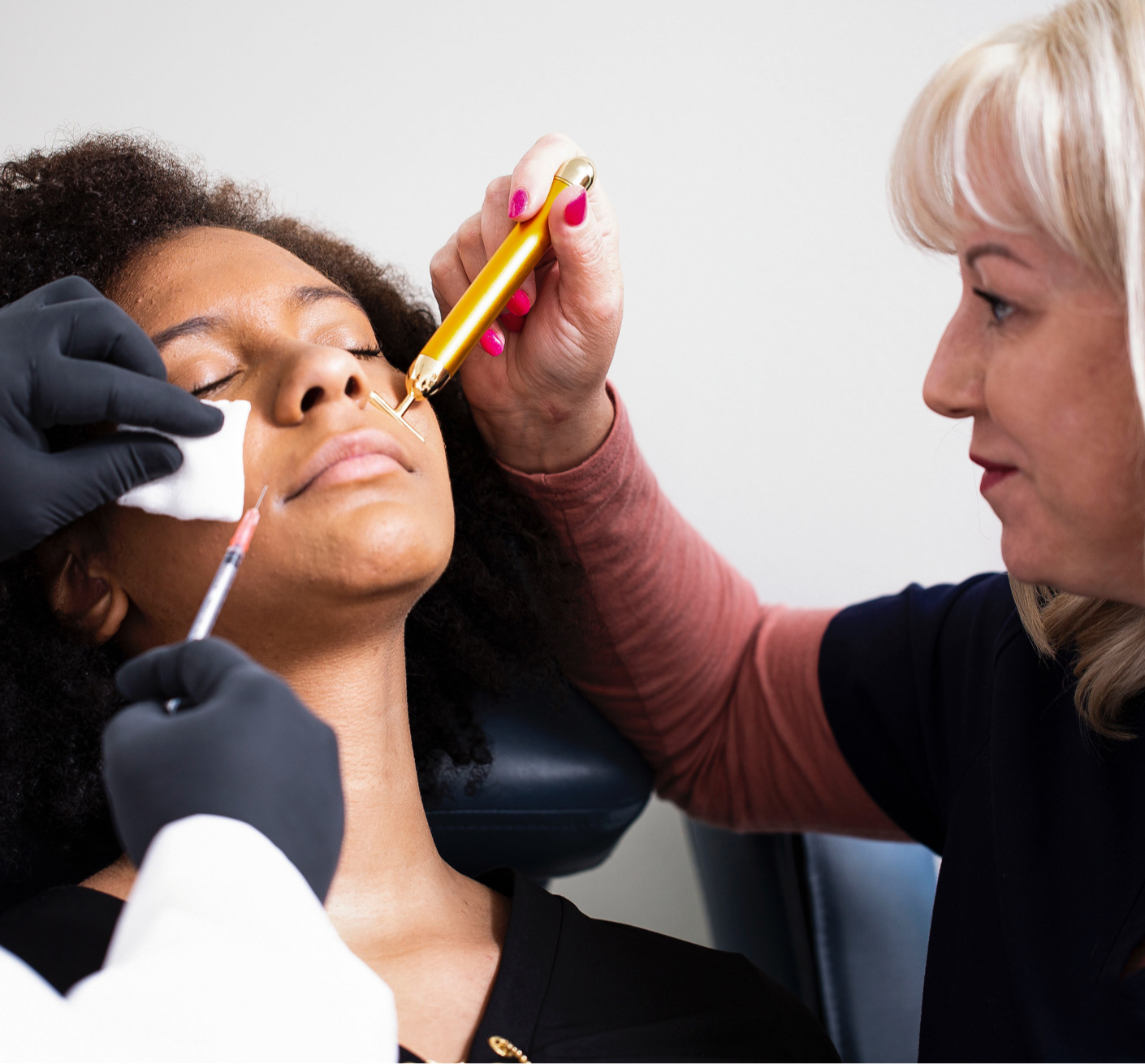 Consultation
If you are interested in non-surgical facial rejuvenation with Juvederm in our Boston office, the first step is a comprehensive consultation with our providers at Montilla Plastic Surgery. During this time, we will answer all questions, cover your aesthetic concerns, and create a customized Juvederm treatment that will provide relief for your cosmetic issues. We will meet as long as necessary to ensure you have the right information to make the correct decision.
Learn More
Recovery
from Juvederm
The Juvederm recovery process is minimal. Immediately following your treatment, we will apply an ice pack to help prevent swelling. On occasion, patients experience various side effects following Juvederm treatment, including redness and swelling. In general, such symptoms resolve within hours of treatment. Bruising is a possible side effect as well, but with our meticulous treatment, it is exceedingly rare. Call our office to learn more about Juvederm treatment.