Juvéderm Voluma XC
The Juvéderm collection of dermal fillers was developed to restore volume to specific areas of the face. Juvéderm Voluma XC was formulated to add subtle, natural-looking volume at the midface. A gel form of synthetic hyaluronic acid, Voluma adds volume to your cheeks, creating a subtle lift. Juvéderm Voluma is the first and only FDA-approved dermal filler to treat volume loss at the mid-face – and has results that last up to two years.
What is Juvéderm Voluma XC?
Voluma is a dermal filler to restore diminished cheek volume. One of the unfortunate parts of aging is that your skin becomes thinner, along with the subcutaneous (beneath the skin) fat. The cheeks become flatter, causing the skin to sag. You may have heard about a "non-surgical facelift." Adding volume with Juvederm Voluma can create a subtle lift to the facial tissues and skin.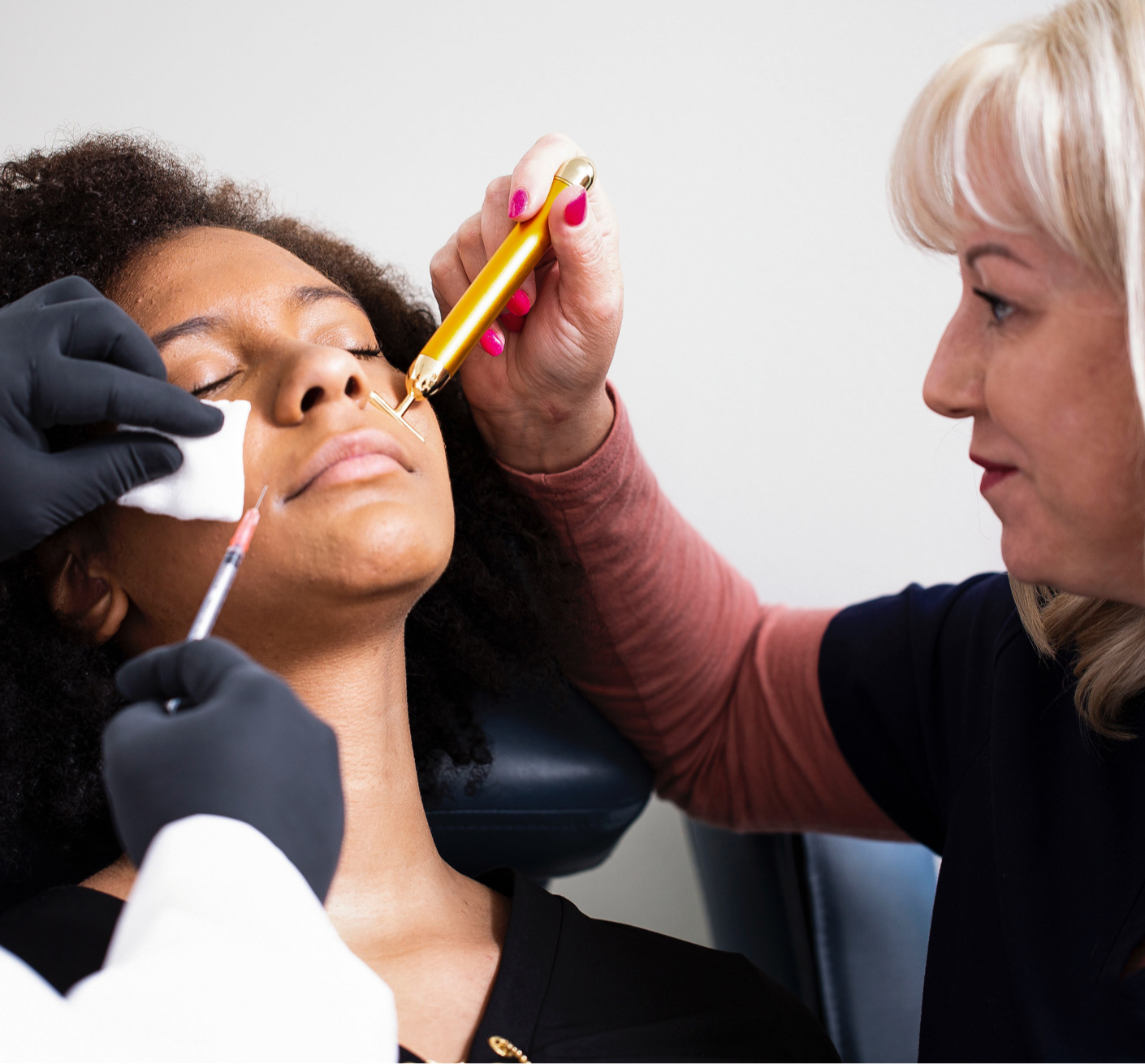 How does Voluma work?
Hyaluronic acid occurs naturally in the body. It has the incredible capacity to keep the skin plump and hydrated. As you age, your body produces less and less HA, leading to thinning tissue and skin. When Voluma, a hyaluronic acid-based gel, is injected into your cheeks, it lifts and restores the cheek area, for a youthful, firm, rejuvenated look.
Learn More
What are the benefits of Juvéderm Voluma?
The single FDA-approved filler for restoring volume to the mid-face area.
Immediate results – no waiting.
Subtly lifts your facial skin while adding lost cheek volume.
Creates a more sculpted facial appearance.
What is treatment with Juvéderm Voluma like?
You will be resting comfortably during your treatment. A topical numbing cream will be applied to make your injections more comfortable. The filler has another ingredient: Lidocaine. This mild anesthetic has a numbing effect. You will feel the pinch of the needle, but the treatment takes only a few minutes to complete – and is well worth it.
---
Why choose Montilla Plastic Surgery for Voluma injections?
Dr. Richard Montilla is an acclaimed, board-certified plastic surgeon who has dedicated his professional career to surgical and non-surgical aesthetic treatments. His approach to dermal fillers is to use them sparingly, slowly increasing volume, working closely with each patient to achieve the contoured look that is most attractive.
When undergoing a facial enhancement, your treatment should be performed by a plastic surgeon who understands the facial muscular structure. Montilla Plastic Surgery is a private, luxurious environment built offer a superior patient experience. Ready to bring out the best in your look? Talk to us about Juvéderm Voluma injections and what this treatment could do for you.