Restylane
If you experience facial wrinkles, folds, fine lines, or facial hollowness, the providers at Montilla Plastic Surgery may be able to help you out with Restylane. Crafted from hyaluronic acid, a natural volumizer found in the body, Restylane can achieve a fuller, more youthful complexion, all while fortifying the skin's collagen production and balancing symmetry.
Areas of

Application

When it comes to those seeking facial rejuvenation, Restylane is most frequently used:
On the folds between the eyebrows
On the lines around the mouth
On the lip borders
On the nasolabial folds
On the nose as a non-surgical rhinoplasty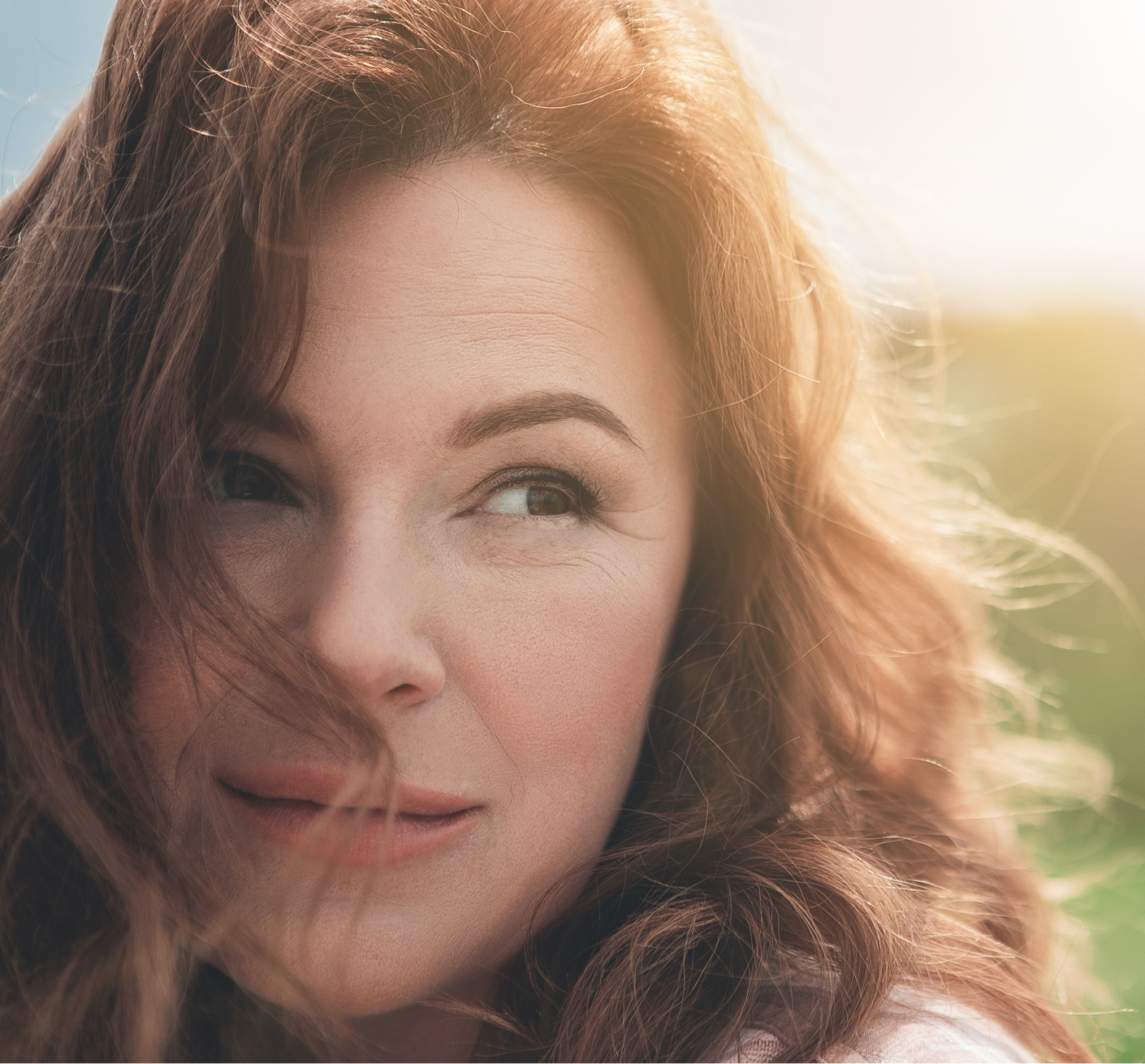 What Are the Different Types of
Restylane Fillers

?

There are multiple fillers in the Restylane collection, each one offering unique benefits and uses. At Montilla Plastic Surgery, we offer the following Restylane fillers:
Restylane
The original Restylane dermal filler, which was the very first dermal filler approved by the FDA, is a hyaluronic acid-based filler for diverse skin tones and types. Formulated to mimic the body's natural hyaluronic acid, Restylane provides support and structure to the lips and softens the appearance of marionette lines and nasolabial folds.
Restylane Kysse
Formulated with innovative XpresHAn Technology, Restylane Kysse is a filler designed to add natural-looking fullness and definition to the lips. Kysse is also effective for enhancing the color and smoothing the texture of the lips. Made from crosslinked hyaluronic acid particles, this gel filler is able to smoothly match the movements of your facial expressions.
Restylane Lyft
Restylane Lyft is a dissolvable hyaluronic acid-based filler used to add structure and fullness to the cheeks and the backs of the hands. This versatile filler creates natural-looking volume, which can enhance the definition of your cheekbones, soften laugh lines, and make your hands appear younger and smoother. Lyft is an especially popular choice for those experiencing a sunken or hollow look around the cheeks.
Restylane Refyne
Another dermal filler created with XpresHAn Technology, Restylane Refyne is extremely effective for smoothing fine lines and wrinkles, including marionette lines and nasolabial folds. This filler's crosslinked hyaluronic acid allows it to smoothly move with your changing facial expressions, which creates an impressively natural-looking appearance.
Restylane Defyne
In addition to effectively smoothing laugh lines and nasolabial folds, Restylane Defyne provides definition to the chin and jawline. This dermal filler has been shown to correct mild and moderate chin retrusion and significantly reduce the appearance of a double chin. The use of Restylane Defyne can dramatically improve your profile appearance as well as the balance and harmony of your facial features.
Restylane Silk
Restylane Silk is a wonderful choice for individuals seeking silky, smooth, youthful-looking lips. This dermal filler subtly plumps the appearance of the lips while smoothing lip wrinkles and lines around the mouth. Restylane Silk is known for its subtle, natural-looking results.
Why Should I Care
About Hyaluronic Acid?
Hyaluronic acid is a naturally occurring substance in the body. With every year of aging, it becomes depleted, creating a hollow, aged appearance. Hyaluronic acid is also responsible for the skin's hydration, tightness, and self-repair abilities. As such, Restylane can be used to restore a moisturized, supple appearance in the skin that can get lost during maturity.
Hyaluronic acid is also responsible for supporting elastin and collagen molecules, both of which maintain the skin's vibrancy and smoothness. By treating the skin with Restylane at Montilla Plastic Surgery, aging is reversed and the entire underlying structure of the facial skin is bolstered.
---
What Should I Expect
from Restylane Treatment?
During treatment, your provider will use an ultra-fine needle to carefully inject target areas of the face, which will cause minimal pain and discomfort. The medication also contains lidocaine, which will help with the numbing aspect of treatment.
Restylane results are generally observable on an immediate basis, and you can enjoy your new contours as soon as treatment is completed. Restylane results generally last up to nine months, or 18 months with touch-up treatment.