Differences Between the American Board of Plastic Surgery & American Board of Cosmetic Surgery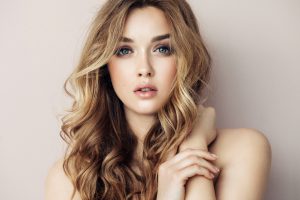 When looking for a plastic surgeon, focus on board-certified physicians with an exceptional track record and years of experience. Board certification is an objective means of guaranteeing the doctor's level of skills and expertise because a physician must go through several complex professional milestones to get certified.
Most board certifications include a series of tests and professional requirements, such as completing residencies and fellowship programs from reputable medical institutions. Furthermore, to retain their accreditation, physicians have to stay abreast of the latest developments and changes in their field, ensuring you can access cutting-edge techniques and treatments.
Two of the leading board certification programs for cosmetic and plastic surgeons are the American Board of Plastic Surgery and the American Board of Cosmetic Surgery. This article describes the two boards, their primary differences, certification programs, and what membership in these boards entails.
The American Board of Plastic Surgery
The American Board of Plastic Surgery (ABPS) is an independent, non-profit organization led by volunteering physicians who serve without remuneration. Their primary mission is to ensure safe, ethical, and effective surgical practices for the general public, ensuring that they maintain high standards for the education, examination, and certification of accredited plastic surgeons.
The following is an overview of how the ABPS helps the general public and the professionals:
Giving patients access to information about the board certification process to help them identify the ideal board-certified doctors for their procedures.

Creating programs that help leading physicians stay abreast of the latest developments in their chosen field of specialty.

Working with healthcare leaders to ensure the highest quality of healthcare.

Increasing the general awareness and importance of board certification to assure the general public of efficacious care.
The following is an overview of the purpose of ABPS certifications:
Establish minimal requirements for practicing plastic surgeons requesting a certification.

Minimum of 3-6 years training in a certified residency or fellowship in an accredited Plastic Surgery Program

Conduct examinations of approved candidates to ensure they have the relevant skills and expertise.

Issue certificates to physicians who meet the requirements and clear the examinations.

Extend a general culture of ethical responsibility amongst plastic surgeons.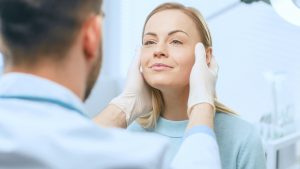 The American Board of Cosmetic Surgery
The American Board of Cosmetic Surgery (ABCS) is an organization focused on establishing the highest standards of training and ethical practice for all cosmetic surgeons. All physicians must go through an intense training and mentorship program, complete several challenging professional milestones, and stay abreast of the latest developments to achieve and retain an ABCS membership.
The following is an overview of the qualifications of ABCS surgeons:
Minimum 1-2 years of certified fellowships in cosmetic surgery.

A full year of training in cosmetic surgery practices.

Minimum 300 individual cosmetic surgeries of the body, breast, and face.

In-depth training in non-surgical cosmetic procedures.

Complete a 2-day examination consisting of oral and written tests.

Must operate in the most reputable and accredited hospitals and surgical centers.

Residency training and fellowship training in cosmetic surgery or a related surgical specialty is mandatory.

No history of criminal activity or substance abuse.

Re-examinations every 10 years.

Screening to maintain the highest ethical standards.
Dr. Montilla is board certified with the American Board of Plastic Surgery and maintains this certification in order to practice plastic surgery. He recommends that patients do their research to find the best surgeon for the procedure they are looking for. For any questions about Dr. Montilla's certification and experience, please contact us.