What are the best skin treatments to do in the summer?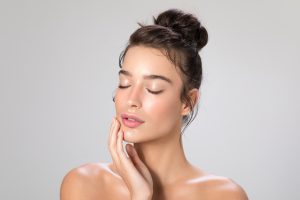 When we think of summer, we envision beautiful sunsets, long days by the beach, BBQs with friends, and the thrill of new (or renewed) romance. Of course we wish to look and feel our best for this highly social season, but what happens when a dull, blemish-ridden complexion doesn't comply with our plans? Below we will explore among the best skincare treatments for summertime and how they can help you to feel confident and secure in your appearance.
Dermal fillers and injectables – Dermal fillers and injectables can help combat facial volume loss, wrinkles, lines, and creases without downtime or discomfort. Whether you're seeking to plump depleted lips, reduce crow's feet and nasolabial folds, or provide improved definition to the jawline, injectables can target the signs of aging and produce a look that is youthful and refreshed.
HydraFacial MD: The HydraFacial is ideal for all skin types and is more gentle than ablative lasers. The treatment combines exfoliation, cleansing, and moisturizing to rid the complexion of impurities. The skin is nourished with antioxidants and HA-based serums that are tailored to your unique concerns. In around 30 minutes, the HydraFacial can boost collagen production, combat sun damage, and improve the skin's tone and texture.
Microneedling – Microneedling (collagen induction therapy) is employed to help trigger the body's production of collagen and elastin, proteins responsible for the soft, supple beauty of youthful complexions. As we age, our supply of collagen and elastin slowly dwindles, paving the way for a cosmetic intervention. After microneedling, the skin is firmer and tighter. The skin is also more receptive to topical serums and acne medications. Among the many conditions treated by microneedling are facial scars, hyperpigmentation, acne, rosacea, enlarged pores, and age spots.
PRP injections – PRP stands for platelet-rich plasma, a blood product packed with potent growth factors. It can be used to stimulate cellular regeneration, rebuilding the skin's scaffolding from the inside out. PRP injections can also trigger hair regeneration when applied to the scalp. In either case, PRP injections are minimally invasive and help to promote enhanced youthfulness and vitality.
Facials and peels – There is nothing more clarifying for the skin than a facial that has been specifically tailored to your skin type and problem areas. Facials feel fantastic as well and can be just the relaxing self-pampering you really want and need. Peels are designed to remove dirt, debris, oil, makeup, and blemishes, leaving behind a radiant complexion that can't be ignored. Many facials and peels come with no downtime, so you can be out enjoying time with friends directly after your session!
What is the takeaway?
Rest assured, there's still plenty of summer left to do all the fun things you dreamed up for yourself in the spring and winter. Undergoing a safe, effective skincare treatment can maximize your self-image and set you up to feel great about having your picture snapped at all the social events you attend. Call us today at the Montilla Plastic Surgery Medspa and discover the perfect skincare pick-me-up for you!