What's the Difference: Do I Need a Facelift or Mini Facelift?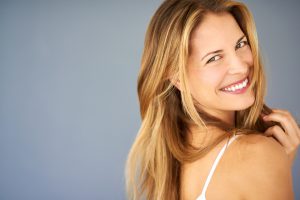 The aging process happens gradually, as facial sagging, wrinkles, lines, and volume loss slowly compromise a once youthful and attractive appearance. Noninvasive treatment options can be useful temporarily, but at a certain point, only a surgical procedure can provide the profound, long-lasting changes most patients desire. 
Both the full facelift and the mini facelift address the lower half of the face but deciding which one is right will depend on several factors. These may include your age, your overall health, the time you can set aside for recovery, the total cost, the quality of your skin's elasticity, and your muscle tone. Below we will discuss the main differences between the two types of facelifts, so you have more of an overview as you proceed towards your cosmetic transformation.
What is a full facelift? 
A traditional facelift addresses the lower two-thirds of the face, correcting sagging cheeks, improving definition in the jawline, reducing platysmal banding, minimizing excess fat beneath the chin, and combating wrinkles, fine lines, and creases. With a full facelift, incisions are created discreetly behind the ears and within the hairline. Scarring is typically inconspicuous and can be covered with your hair. 
Recovery time typically lasts 2-3 weeks, with minor swelling, bruising, and tenderness. While the most common age for a full facelift is 50-60, older clients may obtain successful outcomes provided they are healthy and are free from any significant medical conditions that would interfere with their procedure.
What is a mini facelift? 
A mini facelift often called a short-scar facelift, is usually performed for clients in their late 30s and early 40s who are just beginning to see the signs of aging and are not yet ready for a more invasive full facelift. The mini facelift can correct ptosis in the upper neck and jowls and tighten the jawline's skin. It does not address sagging in the midface or the cheeks, however. 
The incision is shorter with a mini facelift, but it is still placed behind the ears within the hairline. Neither a mini facelift nor a conventional facelift can combat age-related changes in the upper face. For comprehensive improvement, clients may opt to undergo blepharoplasty or a brow lift in tandem with their mini or full facelift. A mini facelift can be performed in less time than a full facelift and typically has a shorter recovery period.
How do I know which treatment is right for me?
In general, a mini facelift is well-suited for younger clients under 50 who are experiencing minor sagging in the jowls and upper neck. Older clients with good skin elasticity may also benefit from a mini facelift, provided they are healthy and have a positive outlook. Some patients will opt for a mini facelift simply because they are not able or willing to take off the necessary time from work to undergo recovery for a full facelift. Rest assured, treatment can be customized to fit your busy lifestyle. 
In the end, the best way to tell whether a mini or full facelift is right for you is to undergo a private consultation with our team. We will evaluate your skin quality during this initial session, examine your facial contours, go over your medical history, and create a tailored plan for your unique wishes and aesthetic sensibilities.
What is the takeaway?
Whether mini or full, facelift surgery has among the highest satisfaction rates with clients because of the long-lasting and image-boosting results obtained. A facelift can help you feel more confident, both professionally and socially, and can help to create a better first impression when meeting new people. If you are excited to explore your options for facelift surgery, contact Dr. Montilla's office today to set up an appointment.